JAMES GOLDSTEIN: BALLER
James Goldstein is one of those people you always see around, but you don't really know what he does. Fans who watch the NBA religiously see him sitting courtside every season.
Editors, publicists, and stylists have seen him sitting front row at fashion shows for the past 30 years.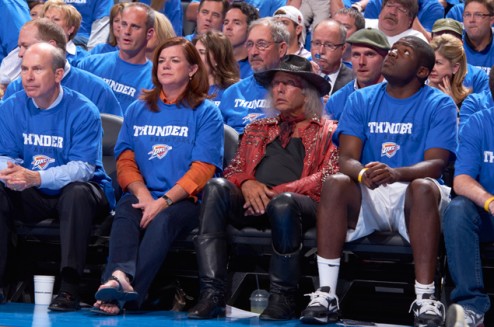 To the NBA, he's the courtside super fan who's traveled to thousands of games. To fashionistas, he's an over-the-top fop, a style symbol. To lovers of LA architecture, he's the guardian of the renowned Sheats-Goldstein house, built in 1963 by architect John Lautner and used in music videos and movies–most memorably in Joel and Ethan Coen's The Big Lebowski. His business card is twice the size of an ordinary business card, but that's in keeping with James Goldstein's outsized life.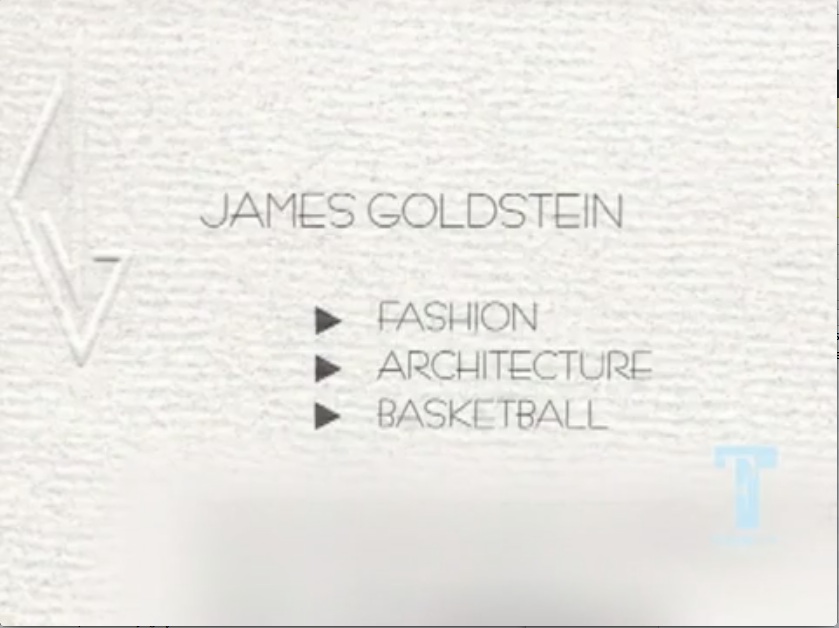 He's become something of a cult figure and has even been featured in French Vogue and been profiled in Interview magazine. He is the king of in a bizarro-land of his own making.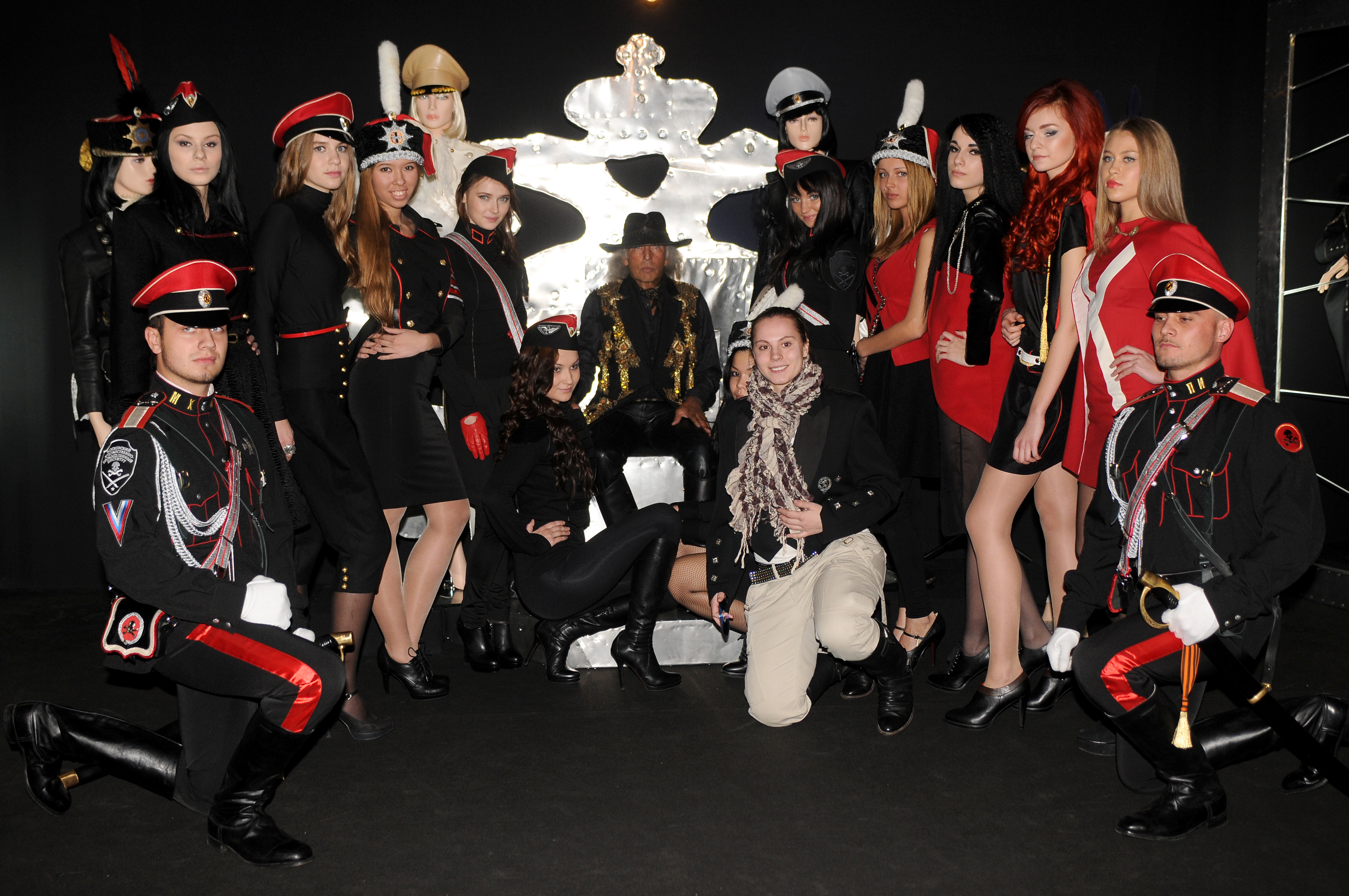 Dwyane Wade celebrated his 31st birthday on the day of an away game against the Lakers, strolling into the Staples Center wearing a Clipper-red suit by the edgy young British designer A. Sauvage. But it wasn't the nouveau Savile Row threads that NBA fashion heads clucked over on Twitter: It was the T-shirt underneath, emblazoned with the crinkly visage of Jimmy Goldstein.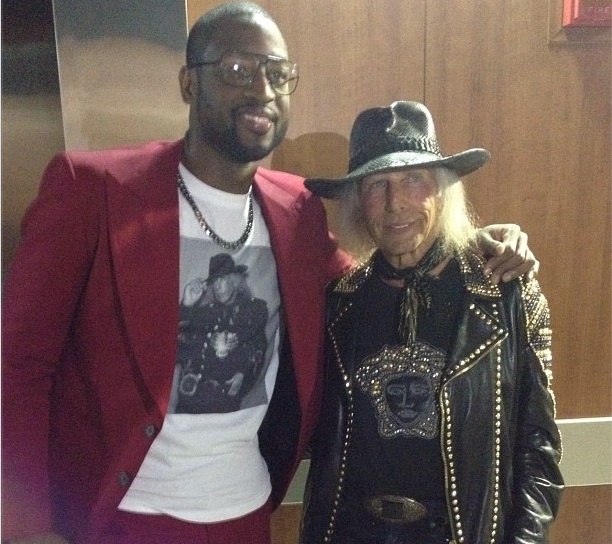 Lakers antagonist, Big Lebowski trivia answer, and longtime NBA courtside fashion icon, Goldstein can be spotted like a neon-fur trimmed Where's Waldo in Versace at every Lakers or Clipper game throughout the regular season and most big play-off series come spring.  Forget the Dos Equis dude, Goldstein might just be the most interesting man in the world.
What we do know about him is that he's somehow very, very rich (see: his house) and he's extremely passionate about two things: fashion and basketball. In fact, Goldstein first came into the public eye for being the "largest investor in NBA tickets in the world." He's been court side at every important Lakers game for decades. For the past several decades—nobody's sure exactly how many, and Goldstein isn't saying—he has traveled from his home in Los Angeles to New York, London, Milan, and Paris to view the international fashion collections, and he has become a fixture at the events and parties that surround them. His home in L.A. is one of architect John Lautner's legendary residential properties and has appeared in movies like The Big Lebowski (1998) and Charlie's Angels: Full Throttle (2003). He has also been a Lakers season-ticket holder since the team moved to L.A. in the early '60s, and spends the better portion of the basketball season traveling around the country to attend games in different cities. David Stern has said of him… "James Goldstein is our largest investor in NBA tickets in the world." As Goldstein's lifestyle would attest, he is a man of considerable means, but he is cagey about how he made his money or what motivates him, which has spawned a variety of theories about him. Actually, no one really knows for sure what Goldstein does, or how he made his money. Rumors about his past, according to a profile in Interview, run the gamut–that he "made a fortune selling trailer parks" or that he "once had an affair with a famous Hollywood pinup." Both Interview and Another suggest that Goldstein's fortune comes from real estate investments. Goldstein, however, won't confirm the reports; he likes the mystery. We may not be able to live like him, but we soon will be able to dress like him. Later this month at Milan Fashion Week, he will debut his own collection.
He is familiar to millions… but truly known by no one.  Until now…
Goldstein has been the subject of endless fascination, but he's never been the subject of a proper documentary project that aims to uncover who James Goldstein really is. This is the opportunity.
____________________________________________________________________________________________________________________