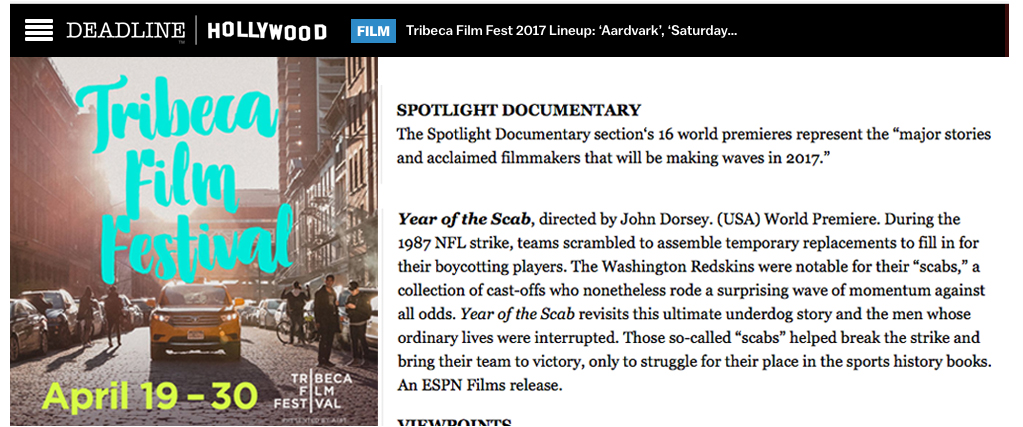 We are proud to announce our latest film, Year Of The Scab, will premier at The Tribeca Film Festival in April.
Special thanks to our partners and friends Leftfield Pictures who helped make this possible.
The film will air as a 30 For 30 on ESPN this fall in commemoration of the 30th anniversary of this incredible story.