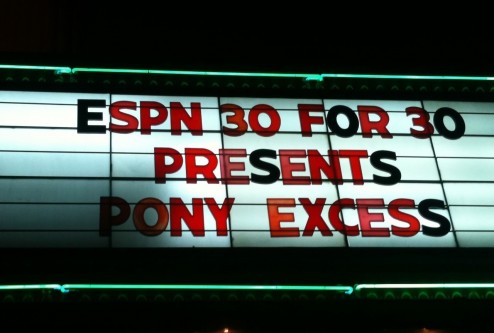 ESPN flew the crew of "Pony Excess" down to Dallas for the big screen debut this past Thursday. It was fantastic. We packed the historic Lakewood Theater full of 800 people and the film was very well received. Laughter, standing ovations, you name it.
Todd Roberson of The Dallas Morning News had this to say about the experience…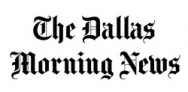 I attended the theater premier last night of ESPN's new documentary, Pony Excess, which will be shown on the sports network next week immediately after it concludes coverage of the Heisman Trophy announcement. Having been out of the country and completely disengaged with the U.S. sports scene in the early to mid-1980s, I only knew snippets about the SMU football scandal that led to imposition of theNCAA's infamous "death penalty."
Wow. This roughly two-hour documentary is an eye-popping, fast-paced, multi-sourced look at how SMU boosters, coaches and senior administrators colluded to bribe top high school players into signing with SMU. Watch it and laugh or cry or just be amazed at how far we've progressed as a city. … Or how little.